Conducted music supervision and a little script consulting on the really cool independent feature Tim Timmerman, Hope of America.  When Director Cameron Sawyer saw an old TV interview with me, he offered up a small role in the film!
I play a grunge-rock high school custodian-type in this teen romantic comedy set in the 1990s. The film has a great cast and crew and a very funny script.  http://www.imdb.com/title/tt4514646/?ref_=ttfc_fc_tt
Got a nice applause from about 50 people when I walked off the set.  Sitting on the steps outside after I had changed out of wardrobe, one of the extras — a gorgeous young brunette — sat down next to me and asked for my email and phone.  "I wanna be your friend," she said in complete earnest.  "Sure," I replied, very flattered. "Will that be okay with your mom and dad?"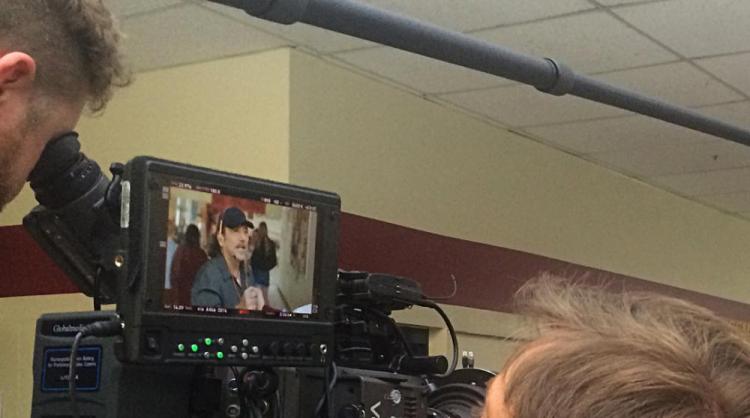 Pictured below, from left to right: Courtney Sawyer – Producer, Chelsea Maidhof – Super Talented Co-Star, some middle aged bit player, and Cameron Earl – Exec Producer.