The Ride For Cherry Point
Learn more about the Gateway Pacific Terminal and the historic battle for Cherry Point on what promises to be a really fun, informative and memorable day.
This is a public awareness, educational event.  And… there will be great Pizza!       
Join The Ride for Cherry Point on Sunday September 23rd.  Please forward this invite to your friends and ecologically minded cyclists!   (Update below the flier)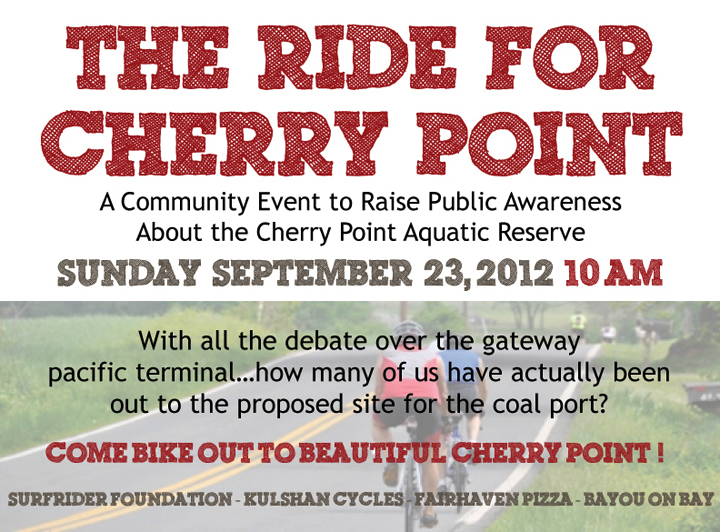 Sixteen riders, ages 24 to 60, set out from Boulevard Park in Bellingham at roughly 10:30 Sunday morning. They rode under partly cloudy skies until they reached the Nooksack River Bridge, where they met Frank Bob of the Lummi Nation. Frank told them about the tribe's efforts to restore the watershed and about the significance of the Cherry Point ecosystem for the Lummi people.
The group arrived at Cherry Point by 1-PM and were joined by another twenty people who traveled by car. Some hopped the ferry from Lummi Island, others came from as far as Seattle and San Juan Island. If the ride was formidable, the "Après Ride" on the sunny beach was just the tonic. A variety of gourmet pizzas, turkey hoagies, organic greens with roast chicken, and sundry juices flowed.   Then we gathered 'round to be educated — and entertained.
Our presenters were exceptional:  Wendy Steffenson from ReSources underscored the combined efforts to protect the marine habitat, Howard Garrett of Orca Network spoke eloquently on behalf of our Southern Resident Orcas, Fred Felleman (Wave Consultants) was alternately instructive and humorous as he provided historical perspective and insight, and activist James Wells was adroit at cutting through the minutia of the environmental scoping process.
Many thanks to the 36 quality individuals who made it out to Cherry Point, and who contributed significantly to the discussion. It's easy to feel overwhelmed by the multi-billion-dollar coal enterprise. On days like this, one gets the sense that we can hold fast and preserve Cherry Point.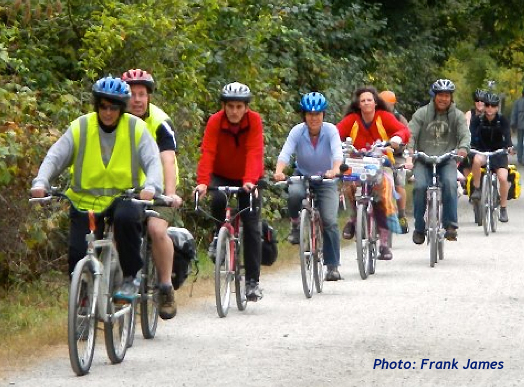 And so it began…
.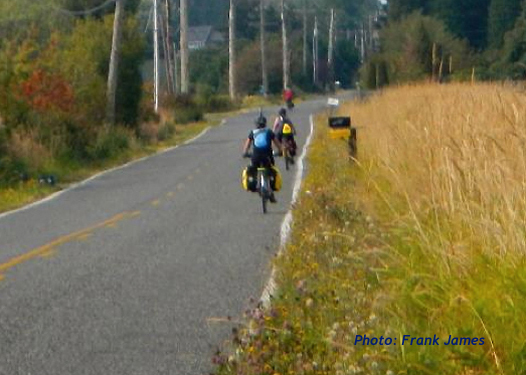 Funny, the shot above looks just like the one we used for the poster.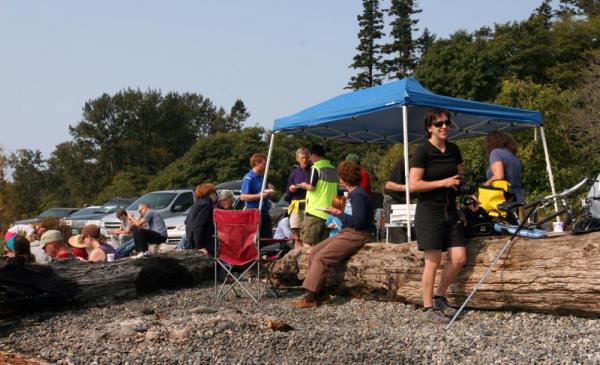 "Après Ride"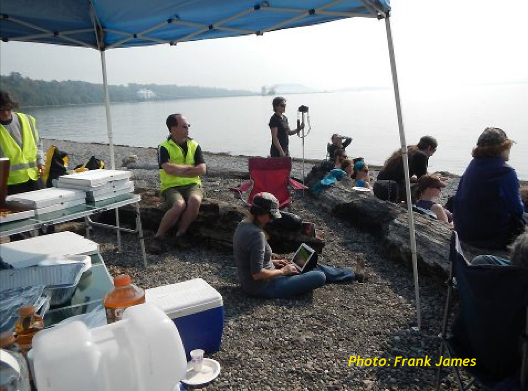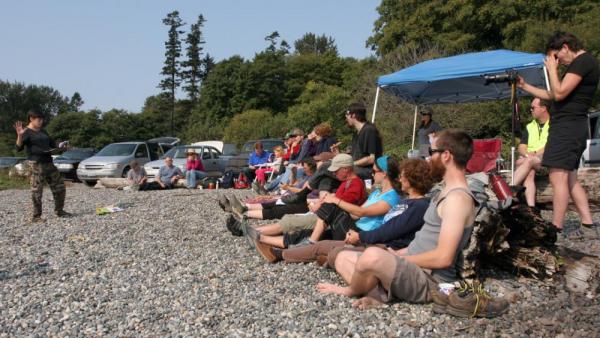 Wendy Steffenson, Scientist, North Sound BayKeeper