Gateway Pacific Terminal — Gregoire Needs to Weigh In
 Stoking the coals with Washington state Governor Chris Gregoire over the Gateway Pacific Terminal. Please see my Seattle Times editorial on the proposed Cherry Point coal port.
By the way, I like Chris Gregoire. I just wish she would "get involved," and then say no.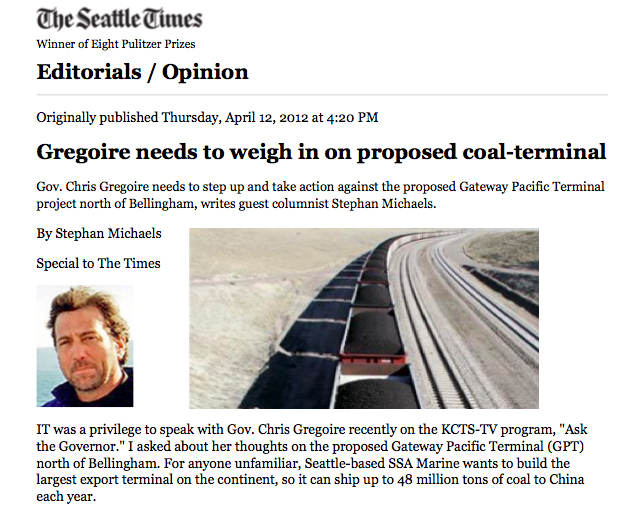 read full article here.