Last night's storm tore apart the jib sail. Stranded, we picked mussels from the pilings of an old battered pier and made our way up the muddy trail to a lone cabin on the bluff.
Lo! With a well stocked kitchen! Caramelized onion, garlic, fennel, and peppers.  Added two cups dry white wine, two cups water, cracked black pepper and a sprinkle of thyme.  Magic.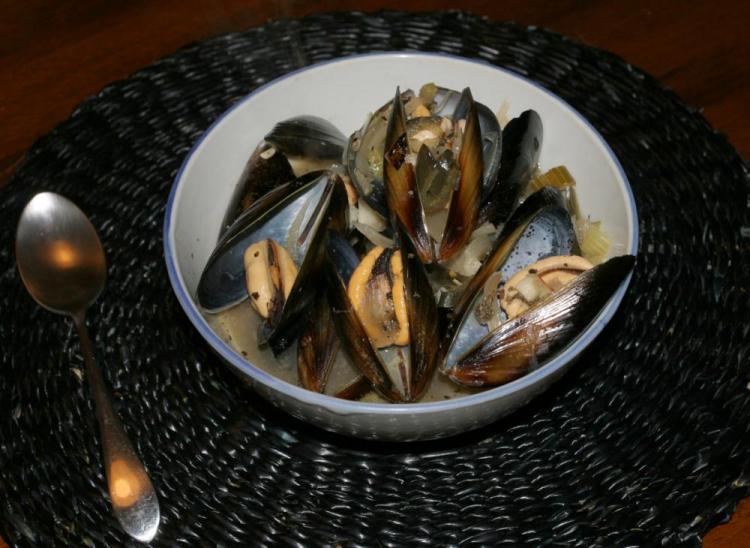 Drank the rest of the wine and snuggled up by the fire until we were rescued in the morning by a pair of Golden Welford Labs.